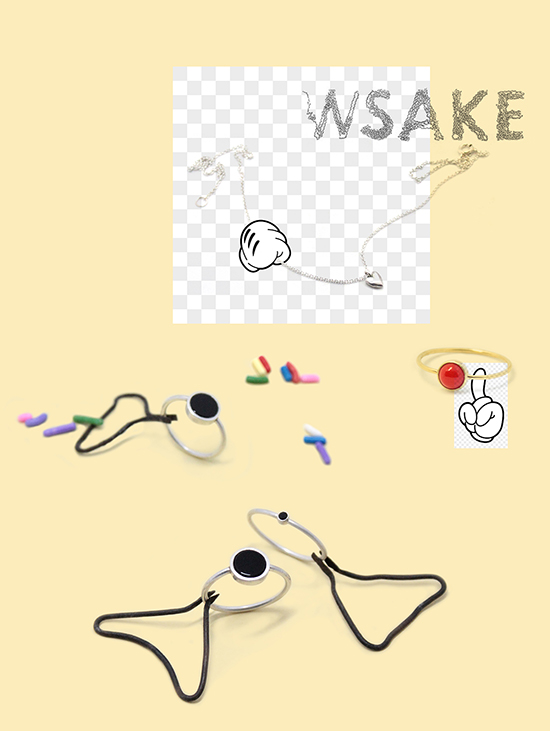 Welcome to the WSAKE Spring post, sprinkled with jewelry and, well, sprinkles! Let us introduce you to some high-contrast silver and onyx rings we have been working on - now you can wear black DOTS on your fingers. Or tiny JOTS.

Of course we´ve got some waaaaay more colourful jewelry too - may I point out a bright red and yellow CORAL RING maybe? Plus there are lots of monochromatic styles: An EXTREMELY TINY SILVER HEART on an equally silver necklace - with silver being a non-colour it should really go with everything.




There is more of course: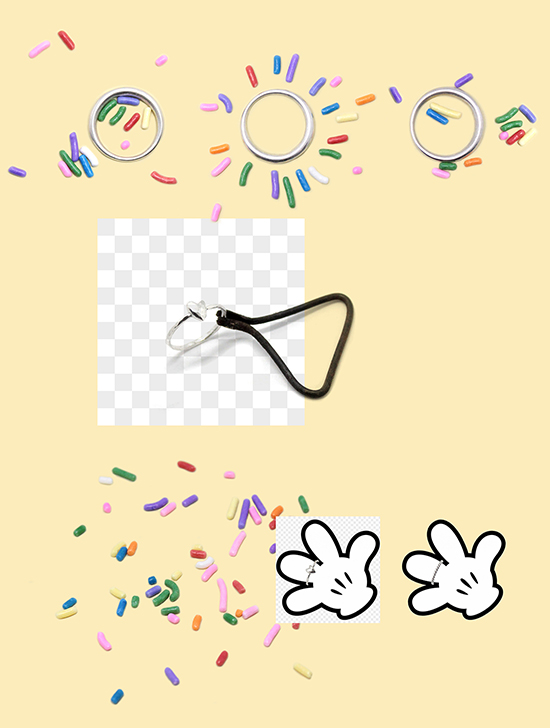 Round and round - silver TRHOUGH THICK AND THIN RINGS / An EXTREMELY TINY HEART RING- also shown worn on a four fingered hand (as well as a TWISTED RING)/ DANCING CHICKEN CARD/ Spring green PISTACHIO PASTA / In case I already sent you the link to that delightful SPINACH ARTICHOKE DIP, use this as a friendly reminder - I somehow like to make it around this time of year. / A PANSY POSTER / His tattoos are hilarious and so is THE KING OF STATEN ISLAND.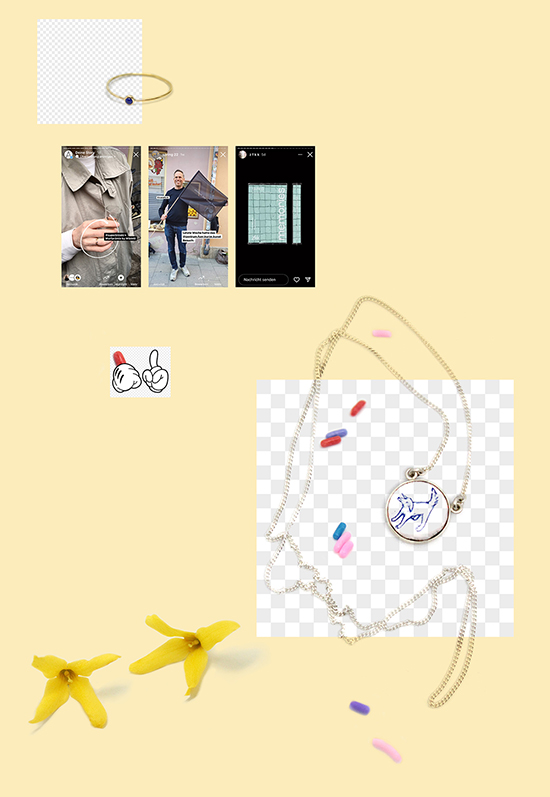 Verpasst nicht die Ausstellung TAPED MEMORIES von MIRIAM KÖNIG im ZENTRUM FÜR KURZE KUNST. Außerdem hat Achim Bogdan mit dem Zündfunk die drei Gründungsdirektorinnen für die Regensburger Stadtwerke interviewt - das lässt sich HIER nachhören. Und ein Pushpräsent zu Ehren des allerjüngsten zfkk-Nackwuchses gab es auch: A TINY LAPIS LAZULI RING / A SQUARE AND AWARE DOG to keep the bad guys away - hand painted enamel by ELSA ARTMANN.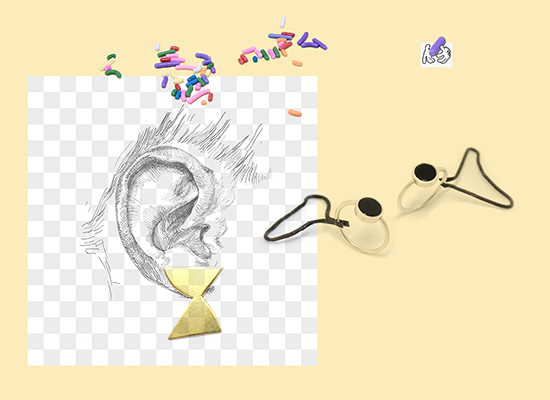 Brass HOUR GLASS EAR STUDS to time the baking of a SAFFRON MILK CAKE that goes very well with this newsletter colour wise. Or maybe a bit more orange CARROT CAKE? / ONYX DOTS- I tried to look up the meaning of that stone but it means basically everything you want it to mean, so that´s perfect for everyone then. Most of all it means "protection" - I figure basically from everything you could possibly want to be protected from, so this is just great.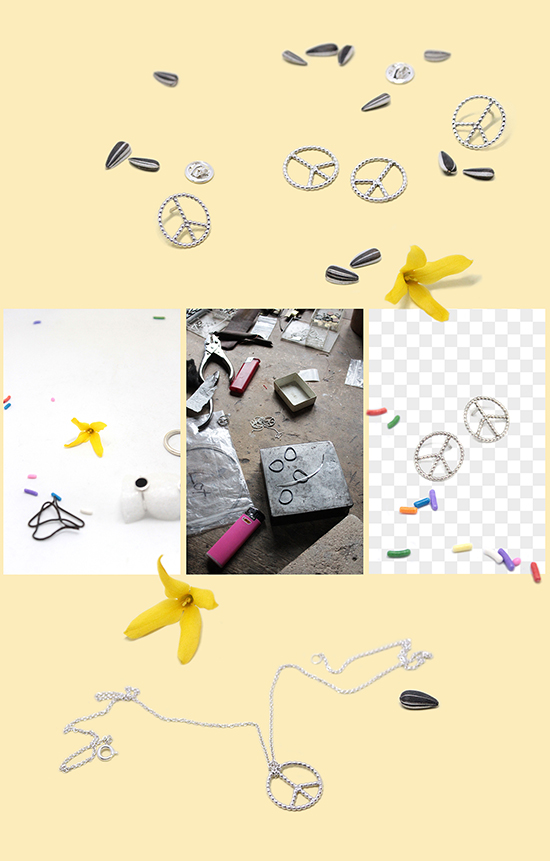 PEACE PINS and PENDANTS in the making - all proceeds minus cover for material costs and German taxes will be donated to AKTION DEUTSCHLAND HILFT . RIKE sagt: "Meinen Pin trage ich just über dem Herzen. Er erinnert mich, dass ein Jeder im Alltag etwas tun kann. Auch dann, wenn Geld und Kraft nur für kleinste Schritte reichen. Denn Frieden im Innen fördert Frieden im Außen." Dazu passen ihre GUTEN WÜNSCHE.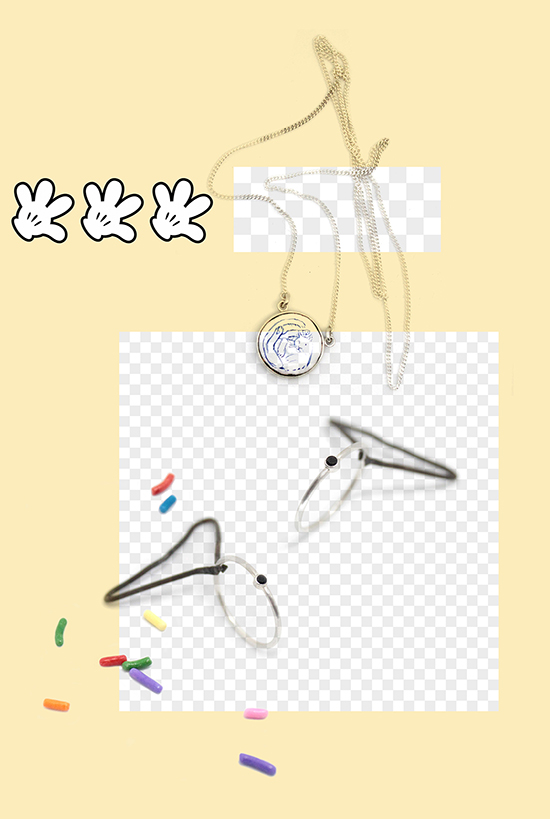 TINY ONYX RINGS - a verrrrrrrrrry small black facet cut stone cast in silver on a verrrrrrrrrry delicate ring. / A quite content looking enamelled ROUND CAT on a silver necklace. / Ich verbringe ziemlich viel Zeit mit Photoshop, während ich an unseren Newslettern arbeite - ich schau dann immer ob es ein neues Agatha Christie Hörbuch auf dem Youtube Kanal von NIMMER & MEHR gibt und lass das laufen - selbstverständlich sind sie alle "-ist" die man sich nur vorstellen kann.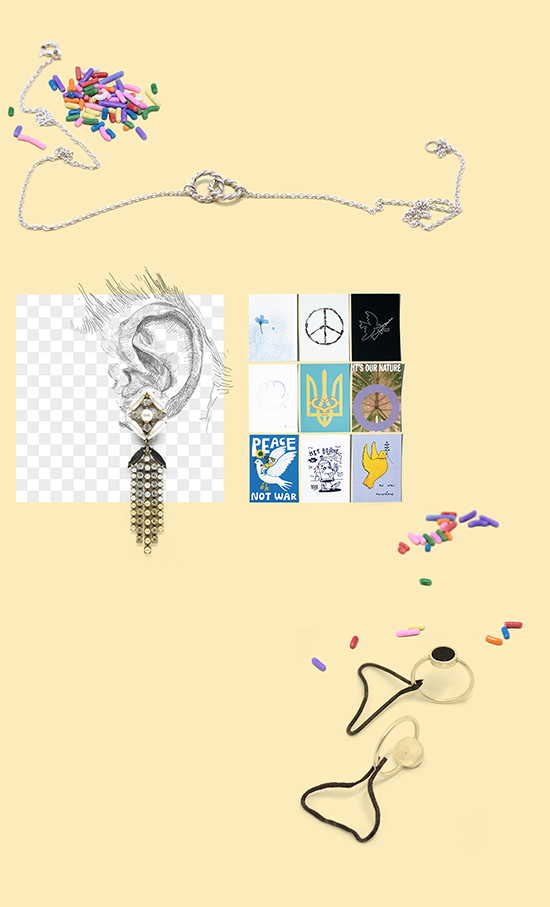 Twisted EIGHT-ERNITY NECKLACE / An updated vintage FAKE PEARL, RHINESTONE AND EBONY EAR CLIP - what more could you possibly want from ear candy?! / WE STAND WITH UKRAINE Postkartenset: "Wir sind 20 Künstlerinnen und Künstler und die derzeitige Situation in der Ukraine macht uns alle sprachlos. Wir denken, dass es uns Kraft gibt und wir etwas bewegen können, wenn wir uns zusammen tun." Zumindest Spendengelder lassen sich so bewegen. / An ONYX DOT and its silver flip side.