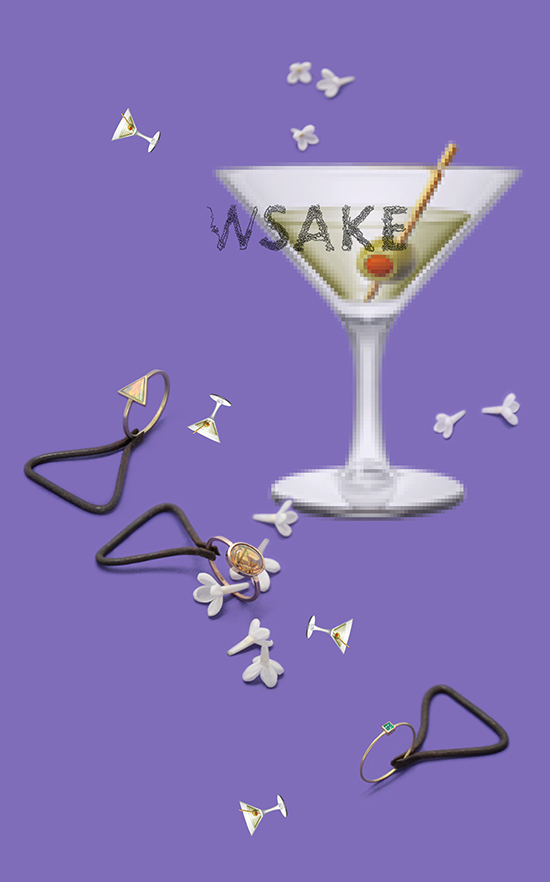 Get drunk with WSAKE - w

e made cocktail 💍💍💍 und sie sind der 🔨!
We know those prohibition times are long gone and there is no need to secretly signal that you´re up for a drinking party by flashing a chunky gemstone ring anymore. But since it was kind of illegal to drink in public up until right now due to pandemic lockdown measures, it totally makes sense to pick up a hundred years old tradition without feeling very late to the (drinking) party. Also "cocktail ring" just sounds really nice and they actually do look a lot like cocktails too, so:
COCKTAIL RINGS
! We also made some very
TINY COCKTAILS
for the not so heavy drinkers amongst you - well, you could actually be a teetotaler and still wear them, since there is no real booze involved at all, promise.
RegensburgerInnen können ab sofort wieder Termine ausmachen, um ohne Test aber mit Maske unseren Showroom zu besuchen und sich alle Cocktails anzusehen und probezutragen.
Above: A Martini glass shaped
OPAL
in a yellow gold setting. / A rose gold band for a Wiskey Sour
OPAL
. / A wee Grasshopper
EMERALD
.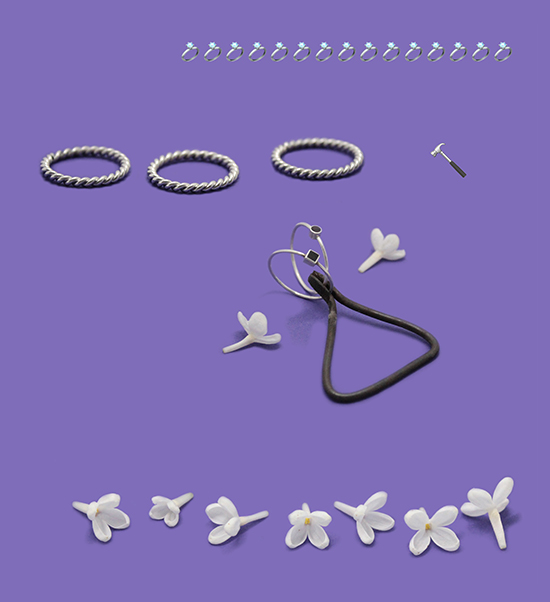 TWISTY RINGS
- made by twisting two strands of silver wire together while yelling "Go go go!" / The
TINY EBONY RINGS
are back - these are a bit finicky to make, so we stopped. But since you seem to like them so much, we decided to do some more finicking. You´re welcome.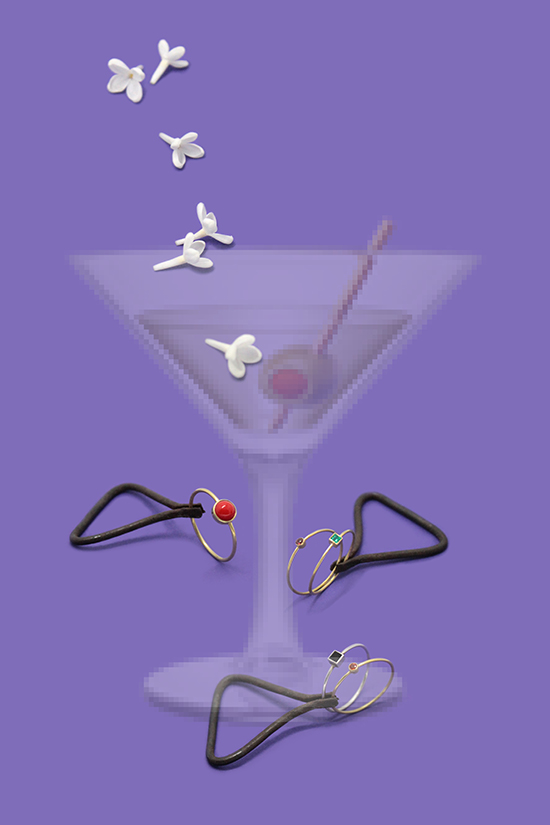 "I looked up because of the laughter, and kept looking because of
THE GIRLS
. I noticed their hair first, long and uncombed. Then their jewelry catching the sun. These long-haired girls seemed to glide above all that was happening around them, tragic and separate. Like royalty in exile." A novel bound to make you heady. / A
CORAL
maraschino cherry on top, anyone? / A colour-changing Negroni
GARNET
, a neon-green Caipirinha
EMERALD
and a fiery orange Tequila Sunrise
OPAL
, plus some matte
EBONY
to really make those cocktail colours pop in comparison.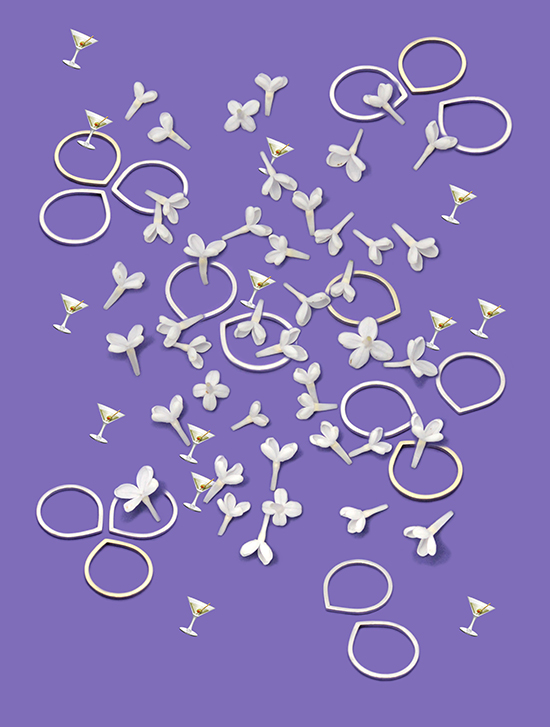 No need to drink your cocktail - you can also enjoy it in cake form: "My love for rum cakes runs deep. If yours does too,
THIS
is the cake for you." You can also go the
CAMPARI
route - have it as a non-liquid sundowner maybe, or cool down with an
ICE CREAM COCKTAIL
. / If you get three
DROP RINGS
you can lay them out in a clover shape when not wearing them - a lucky four-leaved one even if you get one more. Available in gold on request.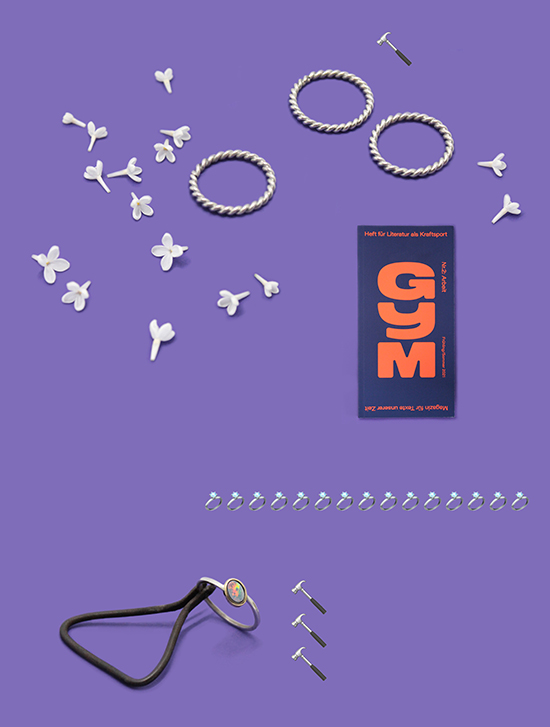 Golden cast, silver band - this
OPAL
looks likes a chlorinated pool with a shimmering oil spill in it, swimming in beauty. / Bin gedruckt worden: "Den Körper spüren. Das willst du nicht. So ist das Handwerk nicht. Die sind alle froh, wenn sie möglichst wenig spüren, vom Körper. Die sind nicht schön müde, die fallen um. Und dann will immer keiner zahlen, weil die Arbeit macht doch Spaß, weil eigentlich könnten sie das ja selber. Mit den Händen. Unsere Metalldrückerei findet keinen Lehrling mehr, nie haut es hin. Der eine hat nicht mehr kommen können, weil er immer Bauchweh hat. Wundert ihn nicht, sagt der alte Gsell, wenn der den ganzen Tag Spezi trinkt." Kann man kaufen:
GYM
-
Heft für Literatur als Kraftsport.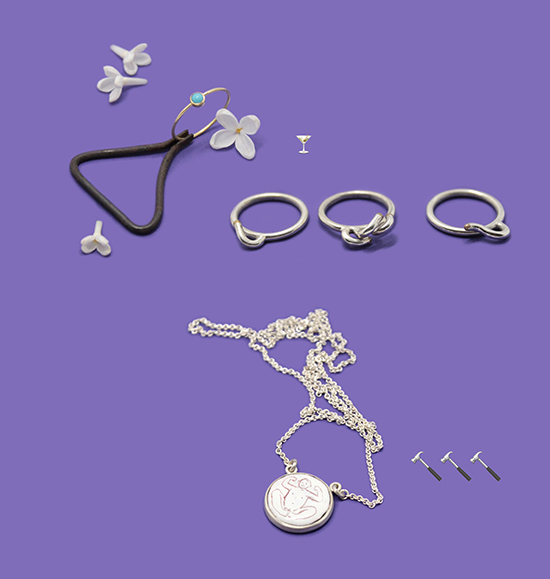 BL
UE CURACAO
- 100% gold, 100% turquoise, 0% alcohol, 0% artficial dyes /
STRONG BABY
: "Geb ich einem Ungelernten ein Schleifpapier, kann der nach fünf Minuten nicht mehr. Mach ich das drei Stunden, stehen mir die Finger schräg von der Hand weg, ich muss die dann erst wieder hinrichten. Ich hab eine Hammerfrequenz von über drei Schlägen in der Sekunde. Metall auf Metall auf Metall." ("Mit den Händen arbeiten",
GYM
)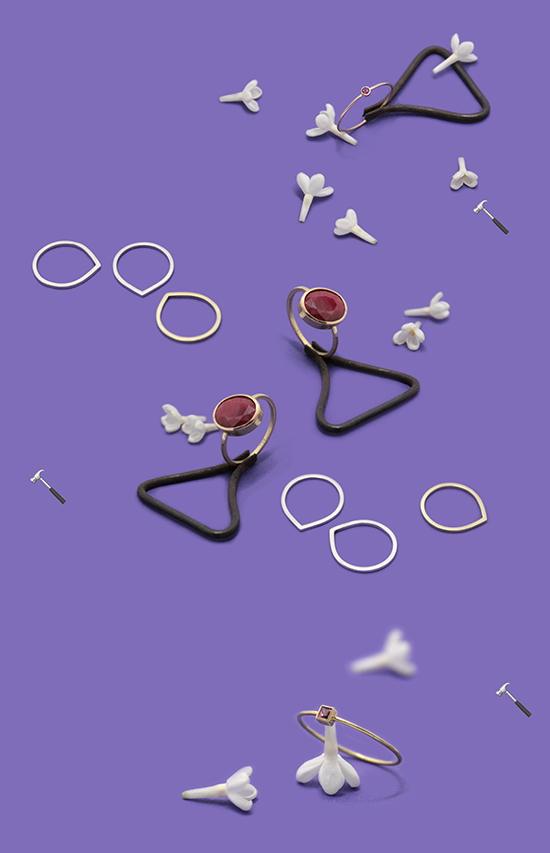 That´s how
DROP RINGS
look like when Anna wears them non-stop for five years and then treats them to a photo shooting: as good as new. / An opaque Cosmopolitan
RUBY
in an askew placed setting (looking at it might make you feel a tad drunksy) and tiny
RHODOLITE GARNETS
, cast in rose or yellow gold.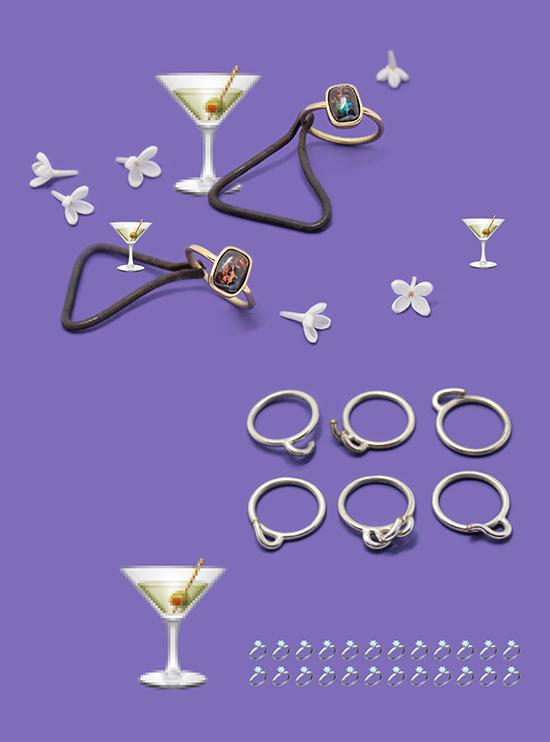 Hilariously drunk
OPAL
, like all-of-the-cocktails-in-one-drunk. Watching those colours flash and change alone can make you dizzy.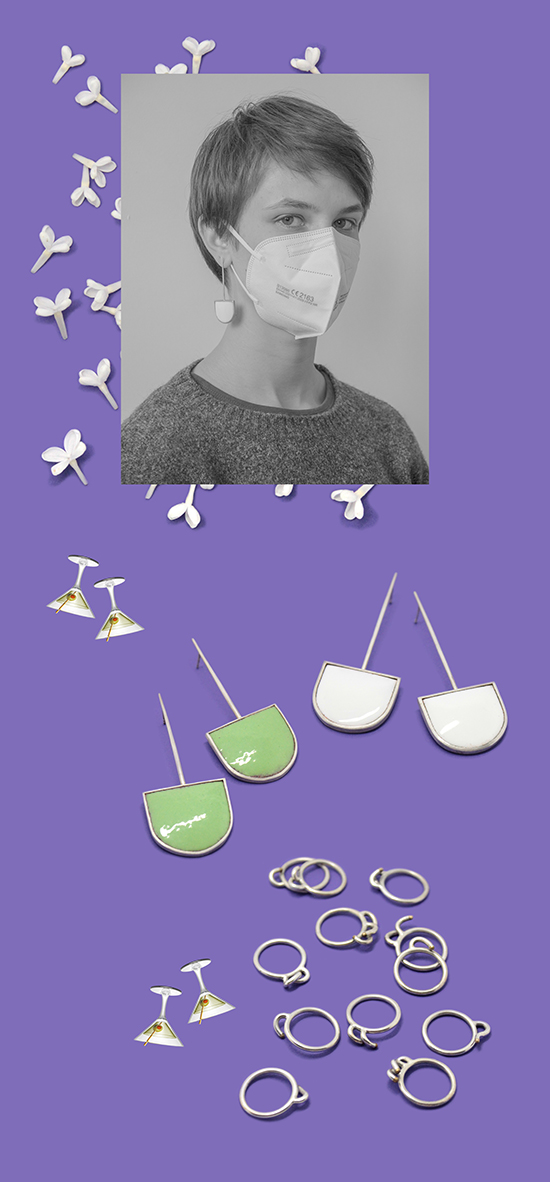 Silver and enamel
EAR COCKTAILS
.
The white ones might be White Russians or Margaritas, the green ones however are definitely some concoction made with absinth - both should do the trick and get your ears partying. / Wringly
WORMY RINGS
to cure any hangover feelings, kind of like pickles, but to wear on your fingers.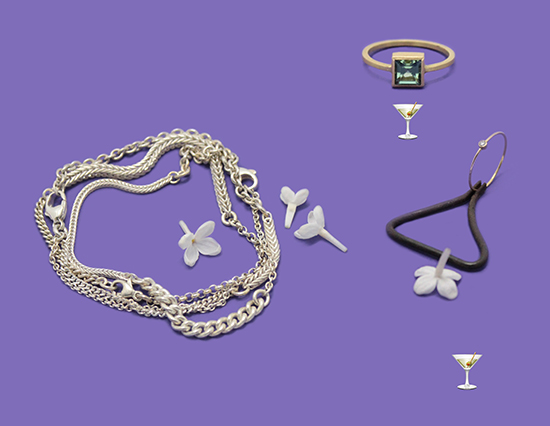 Stay happy and healthy - cheers!



Werbung, unbezahlt, da Namensnennungen