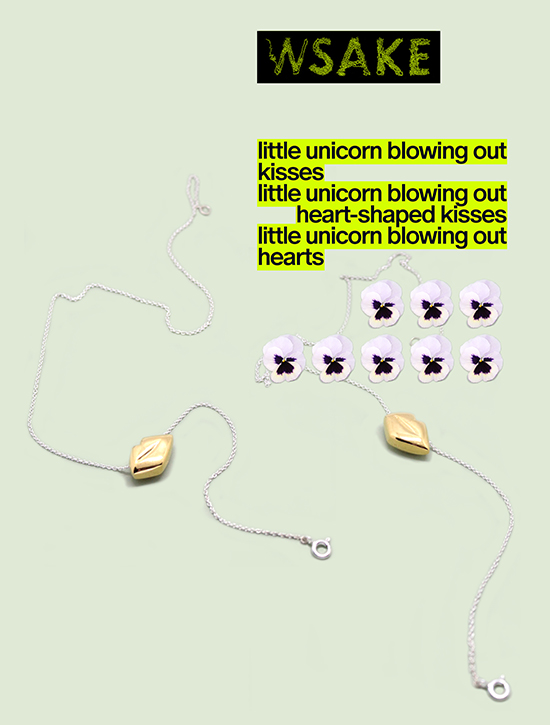 No happier sight then a variety of frilly or plain, tiny or huge pansies in front of every garden center you come across. I want them all. All the colours and shapes. The yellow and black ones, that are also to be had in dark red, the white ones with the violet rims, the ruffled ones in faded purples and yellows... These right here - I managed to take a few pictures before they all got rain damaged - go very well with the golden pieces we just added to our collection.

Little unicorn says hello, too (all quotes on yellow in this post are from ARTMANN&DUVOISINs freshly launched colloborative website about how work interferes with your personal life in creative processes: SANFTE ARBEIT).



Above: A BIG FAT GOLDEN UNICORN KISS - don´t worry, it´s only gold plated so it won´t break the bank.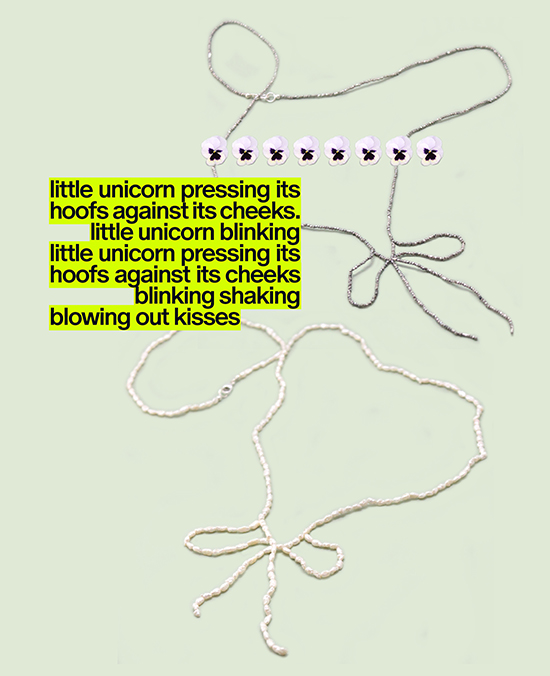 Little unicorn is wearing BOW NECKLACES, little unicorn is wearing bow necklaces made of pearls and vintage beads. Bow necklaces are making little unicorn happy. / Schnell noch in Rikes SALE stöbern und TORTE verschicken (WSAKE B-WARE ist auch zu haben.) / "From my screen to your heart" - 500 ways to end a letter according to AI. / I wanna eat everything in PARIS - can´t stop looking at the picture of that citrus tartelet, such a pretty thing...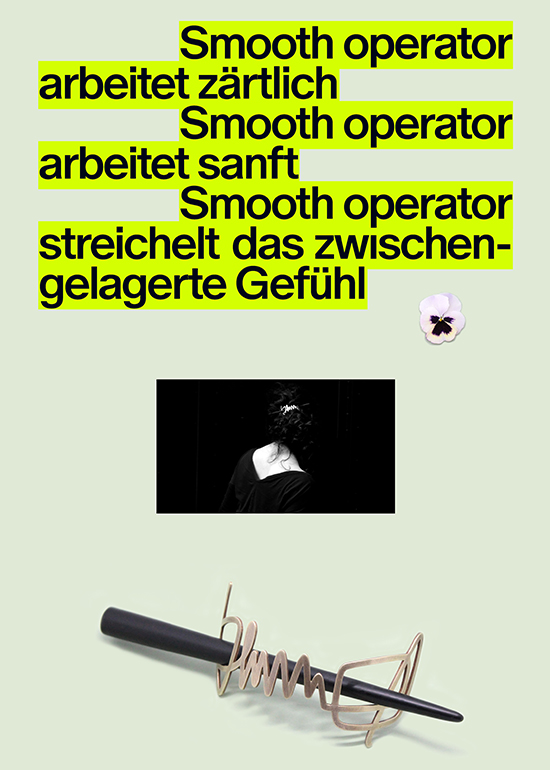 KRITZIKRATZI for your hair: brass clasp + hand turned vintage ebony stick. / Haven´t tried these so far, but they do sound weirdly awesome: POTATOE CHIP COOKIES. / PERFUMED PANNA COTTA from TABLE FOR TWO. / Two more sweet cookbooks coming out I´d love to page through: LOVE IS A PINK CAKE (inspired by ANDY - one could even wear an ANDY shirt while baking!) + SWEET ENOUGH (There is a recipe for a STRAWBERRY CAKE that supposedly tastes like a donut to be found in her newsletter!!!) / Five Little Pigs´ HEARBY BUTTER ROLLS. / A tart topping I never would have thought of: MORTDELLA, PICKLES & DIJON. / Does this PARMESAN GRATER work? Should I get one? Might go very well with my imported ESPRESSO MAKER.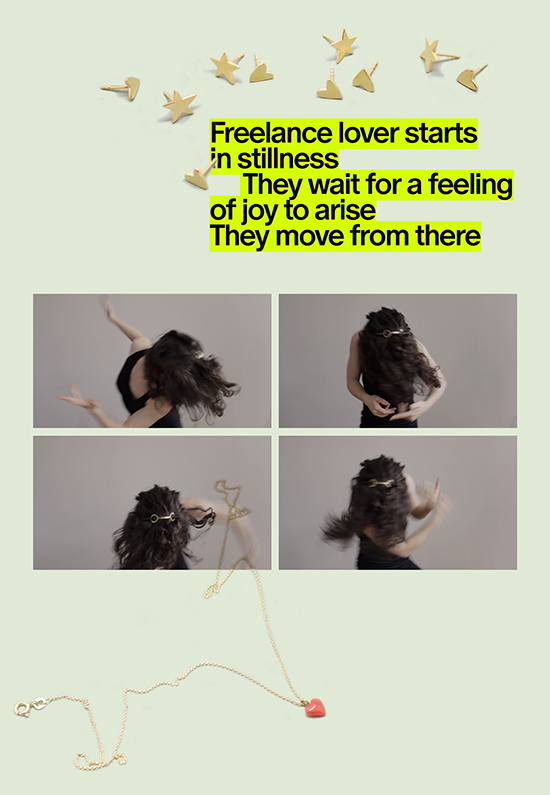 Freelance lovers tiny CORAL HEART on a tiny gold plated necklace. / Hair GLASSES on Elsa, go see her DANCE with them. / A feeling of joy definitely arises from these golden stars and hearts for your EARS and NECK. / Helen Garner on happiness: FOR THE LONELINESS, FOR THE FORGIVENESS. / Of course I had no idea how LIGHTNING RODS work. / "Miserable, with no hope." A doctor made it her life´s work to find her hyperemesis gravidarum´s TRUE CAUSE.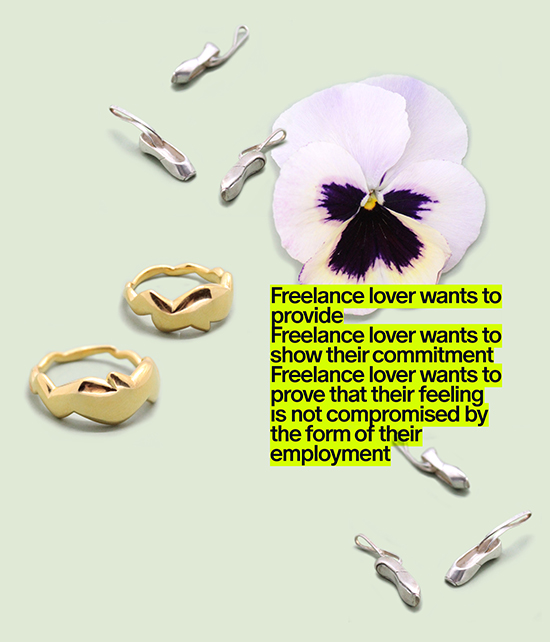 Waldi recently found a few silver pendants hidden away in the many, many boxes in our workshop - he used to pay with these for a our dancing lessons at the local ballet school, where they got sold to tiny ballerinas, or rather the parents of tiny ballerinas - anyway, he´s selling off the remaining ones at a very special price: BALLET SLIPPERS / A gold plated O.T. RING in case you don´t feel so silver.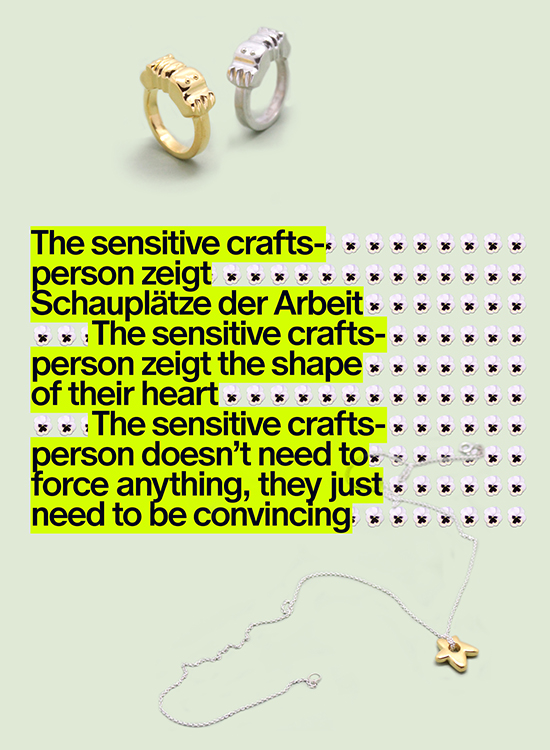 A single YELLOW DAISY, not a THOUSAND (did you see that link coming?!). / The CATERPILLAR is now also available in silver in case you don´t feel so golden. / BLUMENHAUS / A CLOCK the colour of this newsletter + a TABLE to put it on, on top of some wavy PLACE MATS. / NINA made me long for French lemon cake and Nigel Slaters FOXGLOVES and a SHORTBREAD so crumbly it falls to the floor.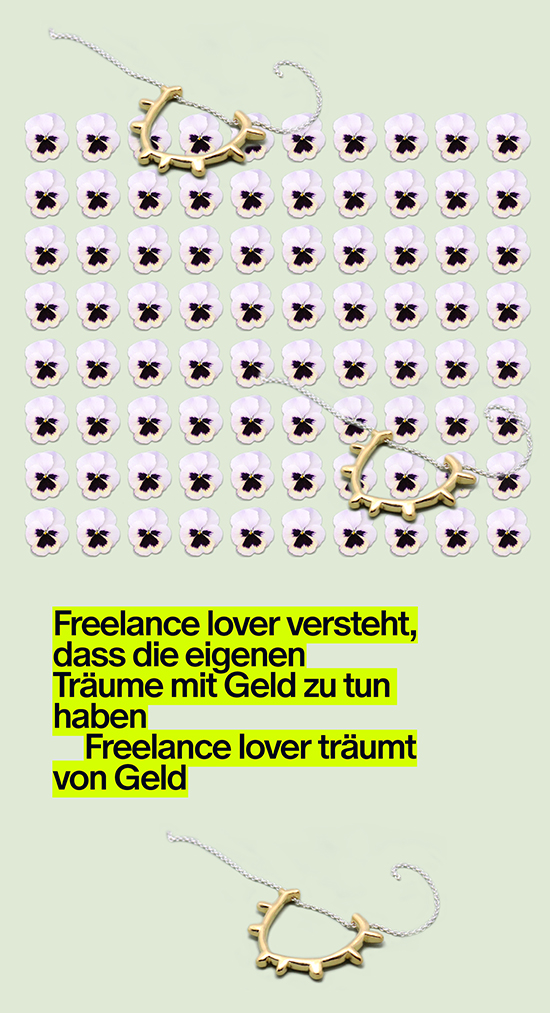 A gold plated (what else)

SUN SPROCKET

on a silver necklace, length of your choice. / "At all costs I must go on being spoiled and petted. I need presents. I want something I could eat or wear or go to bed with." I had

THE BLOATER

read to me while working on this post and it made me feel delightfully

FRIVOLOUS

, now I´m hoping for a reedition of all of Rosemary Tonks books.