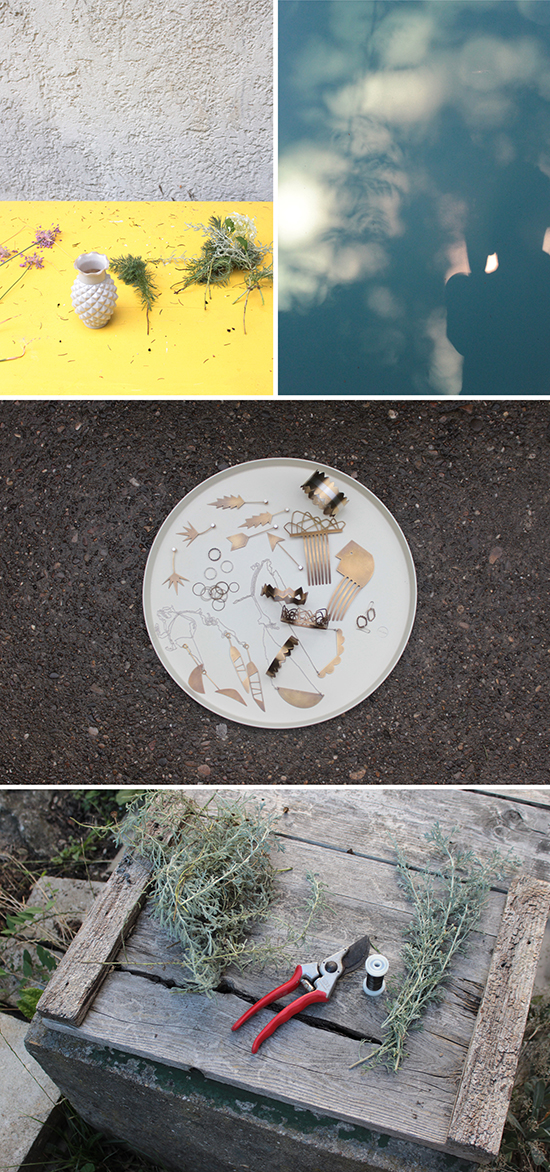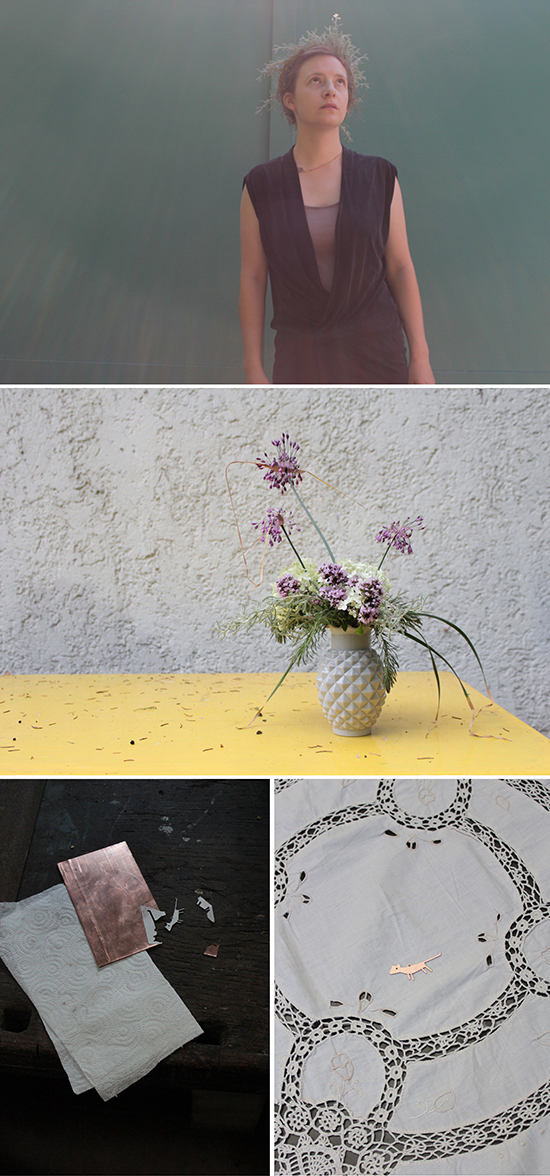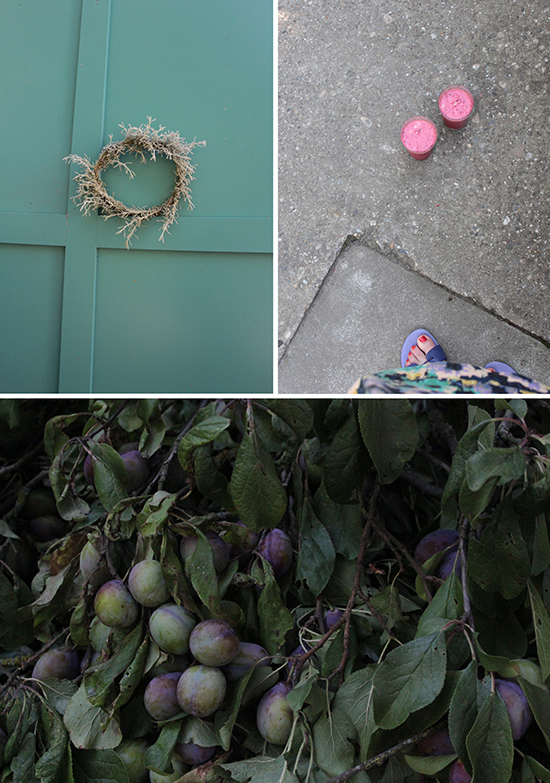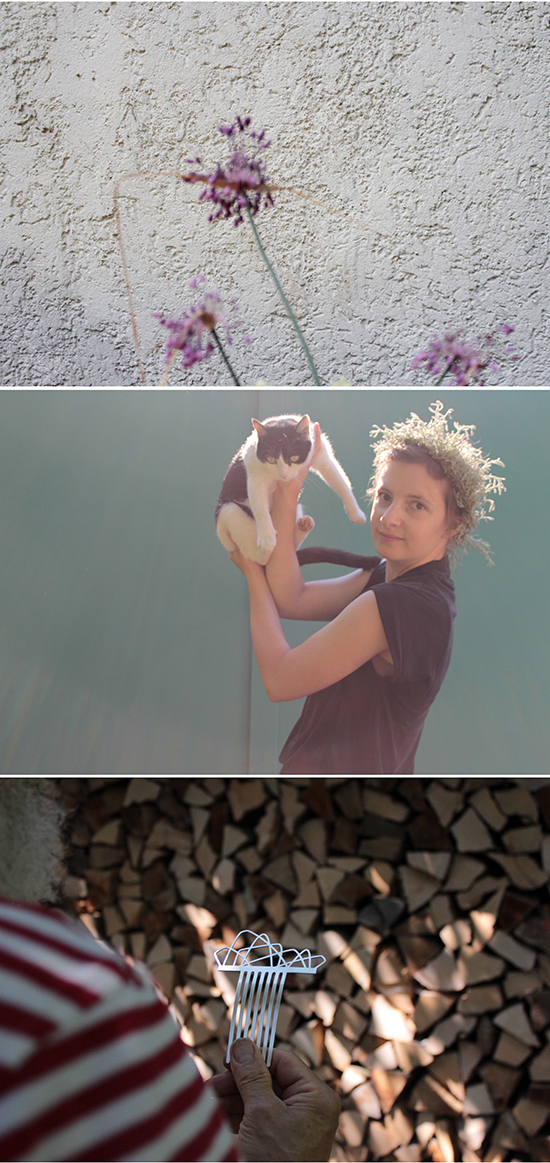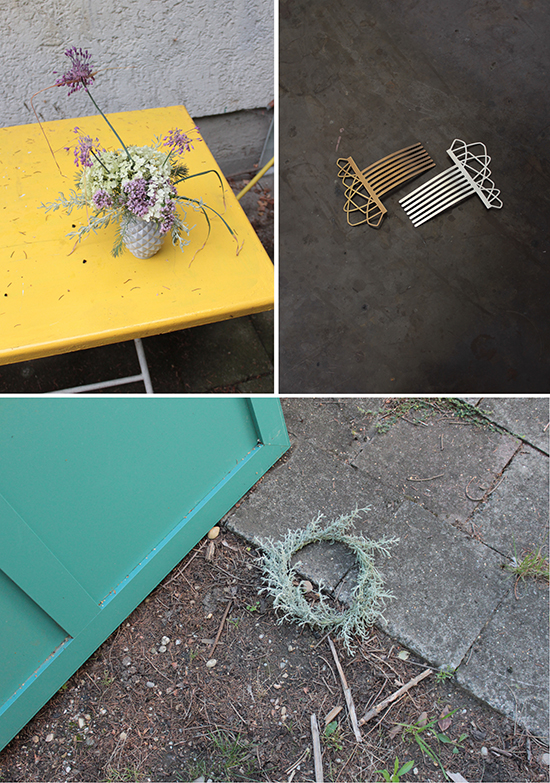 it looks like i´m very good at channeling a saint
not interested in that career though
being one involves lots of pain and making miracles happen
turned some casualties caused by severe cutting back
into a divine smelling wreath
if someone would be interested in making me fall in love with him
it might help a great deal if he wore the scent of santoline, artemisia and basil
my hydrangeas are still battling with the ground
small flower heads but they do look quite optimistic to me
and i´m very smitten with those tiny explosive looking
ALLIUMS
(quite a match in that vase looking like a grenade somehow)
they come in lots of colours and i´m going to order ALL of them this fall
it turned out so nice we decided to offer tis option too
.
a
SOUR CHERRY SHAKE
and a very old plum tree breaking down bearing too much fruit
.
and YES,
E
would very much like to sell her paintings
do get in touch with her any time
.
a for no reason my favorite part of Breakfast at Tiffany´s:
"The sky was red Friday night, it thundered, and Saturday, departing day,
the city swayed in a squall-like downpour.
Sharks might have swum through the air,
tough it seemed improbable a plane could penetrate it."
you just have to love Truman Capote